Conference General Chair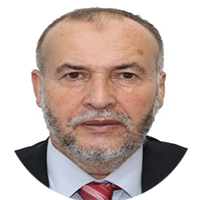 Professor. Hamid Bentarzi
President of Scientific Conseil/IEEE member

University M'hamed Bougara Boumerdes/ Power and Control Engineering, Algeria

BIO: Hamid BENTARZI is full professor, he has been faculty member in the Institute (IGEE), University M'hamed Bougara, Boumerdes, Algeria, since 1998. He received Bachelor and M. Phil degrees from the institute INELEC, Boumerdes, in 1989 and 1992 respectively, in Electronics. However, he defended his PhD degree at the ENP, Algiers, on 2004. From 1993 to 1998 he was lecturer at the institute INELEC. Now, he is director of signals and systems research laboratory (LSS). His research activities are centered upon control and protection systems reliability enhancement using the recent technologies. He has been author and co-author in more than hundred papers.
Technical Program Committee Chair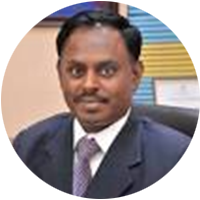 Professor & Head/ I.Neethi Manickam
Francis Xavier Engineering College, Tirunelveli, India


Publication Chair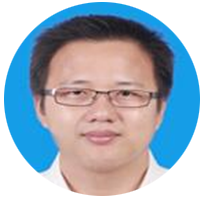 Professor Qian Xu, Jiangsu University, China

Committee members

Professor & Head/I.Neethi Manickam, Francis Xavier Engineering College, Tirunelveli, India

Research Areas: Energy Engineering; Mechanical Engineering


Professor. HaiyunWang, Three Gorges University, China
Research Areas: Environmental pollution control and energy-saving regeneration technology


Associate Professor. Huang Chao-Hsi, National Ilan University,Taiwan
Research Areas: Analog circuits and systems; Current-mode signal processing circuits; Active RC circuit design

Assistant Professor. Neeraj Gupta, National Institute of Technology Hamirpur, India
Research Areas: Power Systems; Renewable Energy Systems; Uncertainty Modeling
Assistant Professor. Subhojit Dawn, Siliguri Institute of Technology, India
Research Areas: Basic Electrical Engineering; Circuit Theory and Networks Power Systems; Renewable Energy

Assistant Professor. Santhosh T K, Deemed to be University, India
Research Areas: Hybrid electric vehicle power converters; Embedded control of power electronic systems; Mathematical modeling of converters and renewable energy sources
Technical Program Committee

Professor. Hamid Bentarzi, University M'hamed Bougara Boumerdes, Algeria
Research Areas: Control and protection systems in Smart Grid; Reliability study of protective system.
Professor. JianZhong Zhou, Huazhong University of Science and Technology, China

Research Areas: Advanced theories and methods for the analysis of hydropower energy and its complex systems; control, diagnosis and simulation of power generation production processes; high-performance networks and information systems.
Associate Professor. Khaled Harby Mohamed, Minia University, Egypt
Research Areas: Mechanical Engineering and Energy
Associate Professor/IEEE member Fanbiao Li, Central South University, China
Research Areas: Reliable signal processing techniques and applications; Modeling, analysis and design of hybrid power systems

Associate Professor. LI, Danny Hin Wa, City University of Hong Kong, HK, China
Research Areas: Solar radiation and daylighting, energy-efficient building designs, energy conservation in buildings and building energy simulations

Associate Professor. Maíra Martins da Silva, University of São Paulo, Brazil
Research Areas: Motion and vibration control, optimization, kinematic and dynamical modeling of robotic systems, parallel motion manipulators, electromechanical design